Checklist for Green Construction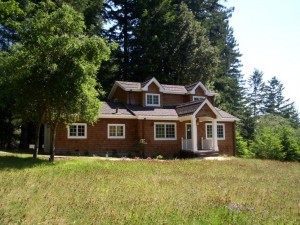 In chronological order during construction

  Use helical piers instead of cast-in-place reinforced concrete piers.
  Request high fly ash content in the mix for concrete foundations.
(typical mix = 8-11% fly ash, high fly ash content =25-30% fly ash)
  Use low-VOC construction adhesive top of joists to subfloor. (OSI)
  Use 24-inch on-center framing and minimum header sizes.
  Select a 40-year roof instead of a 30-year roof.
  Install a high-efficiency furnace (92% 2-stage) with a fresh air intake.
  Install a gas-fired on-demand water heater.
  Insulate all hot water piping.
  Mastic all duct work to minimize air leaks.
  Increase insulation values from 30/13/19 to 38/15/30.(roof/walls/underfloor)
We use Certainteed GREENGUARD certified unfaced fiberglass batts.
  Get recycling chits for all waste at the county dump.
  Install one Energy Star-rated remote fan for multiple exhaust locations.
  Install tubular skylights for daylighting in halls, laundry, showers, etc.
  Use solid wood for shelves, window sills, door trim, etc.- not MDF with formaldehyde.
  Have your cabinets made with no-formaldehyde plywood.
  Install low-flow faucets, shower heads and toilets.
  Use no-VOC paints and low-VOC wood stains.
  Install T-8 tubular fluorescent lamps under and above upper cabinets.
Affordable green materials and methods are available now !
But Avoid these Higher-ticket Items
       (unless you have extra cash)
  FSC certified lumber (FSC = forest stewardship council).
  Photo-voltaic solar power cells to supply electrical power.
  Solar hot water heating or pre-heating.
  Radiant floor heating.